​​​​​​​The Year 8 pupils gathered together on Monday morning, waiting with bated breath to find out what their project for this term would be. They were put out of their suspense by Mr Davies, who announced 'Pizzaprentice'; the pupils were in groups and would need to design, cook, package, market, promote and pitch their pizza idea to a panel of experts. And Mr Hamilton, sorry, Lord Sugar.
The first day was spent in deciding strategy and designing the pizzas, with some groups going for a niche in the market – vegetarian options – whilst others loaded theirs with as much as they could in hope of attracting whatever the opposite of the minimalist market is.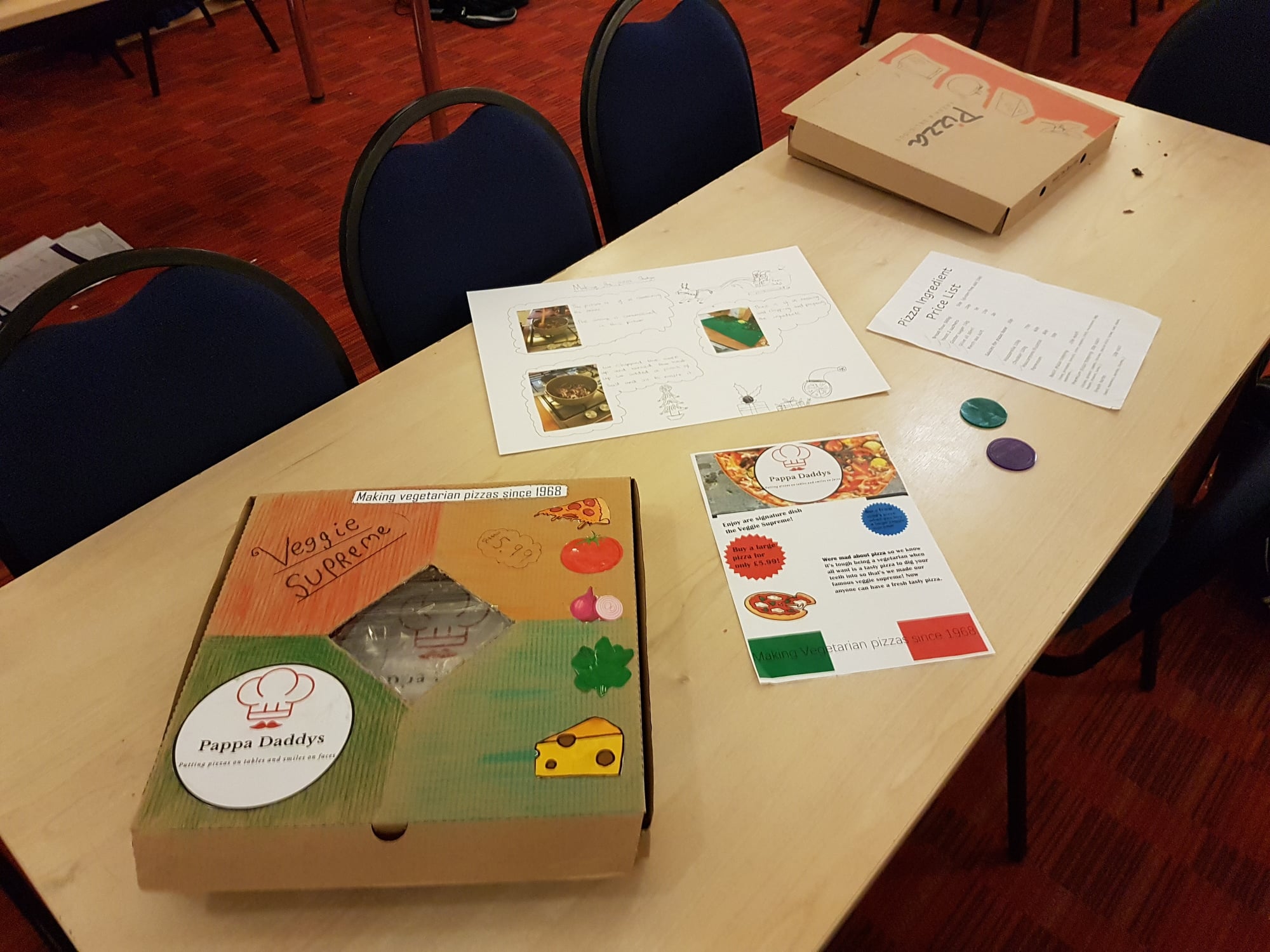 The second day was more focused on pizza and marketing production. The pizza designers used the ingredients they'd ordered on the first day to build their pizza, whilst the rest of the group focused on how best to market and package it to best effect. After lunch, Mr Khan gave an excellent presentation to the pupils on pitching their product, and the pupils then put his ideas into practice with their presentations at the end of the day: the expert panel of Mrs Holland, our catering manager, Mr Harris, our bursar, and Lord Sugar grilled them on their marketing strategies and pricing, as well as their choice of ingredients and flavours.
The teaching staff jumped at the opportunity to come up to the Function Suite at breaktime and sample the groups' pizzas, with the overall judgment being very favourable (some teachers probably had too much, but we'll say no names).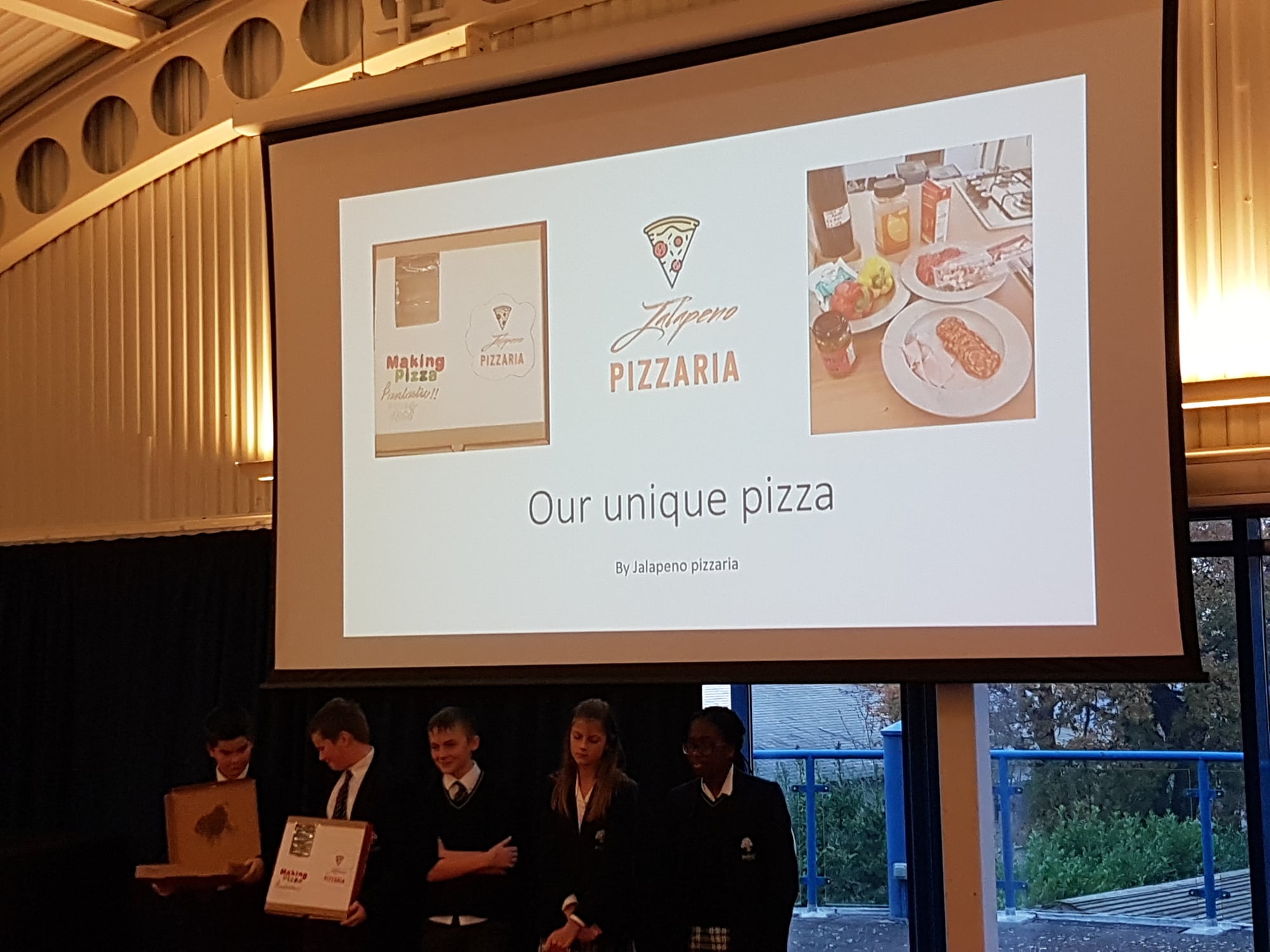 At the end of a fun but tiring two days, the winning group was announced as Mama Mia's Pizzeria, otherwise known as Alice, Dylan, Isobel, Rohan, Thibault and Valeriia.
Well done to them, but also to everyone – all of the pupils contributed hugely to a very successful project.