​​​​​​​While many of the Year 12 pupils went off to do their Gold Duke of Edinburgh Expedition, the remainder had an action-packed week designed to prepare them for university or apprenticeships, to gain work experience and to raise money for charity.
Monday was spent working in various departments at the Hospice in the Weald, in Pembury. Pupils honed their gardening skills, worked in the laundry, increased their understanding of how marketing, media and publicity is used or help in the finance department.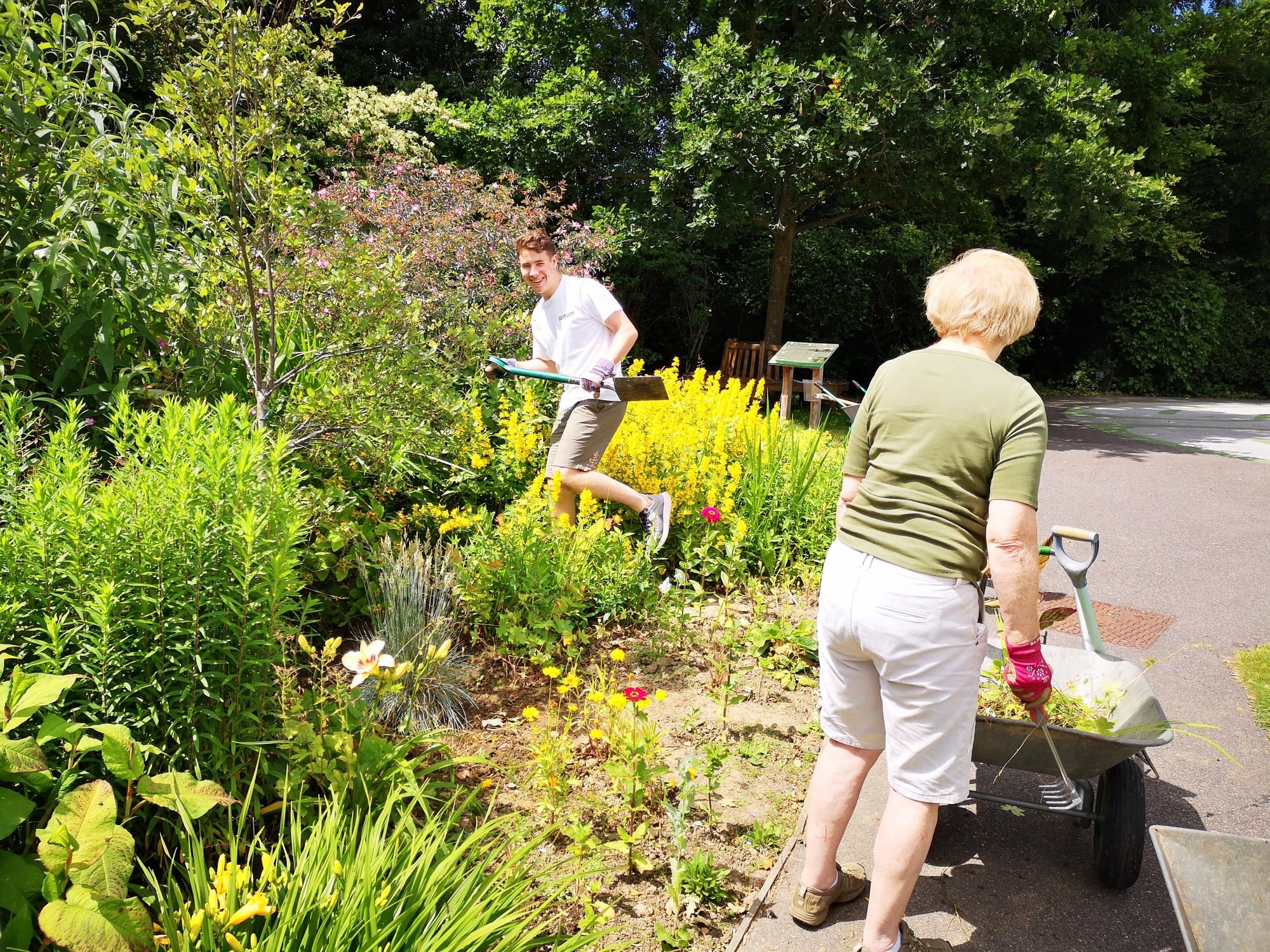 Pupils also interacted with patients and their families in the day centre. We are all very grateful to the Hospice for laying on the experience and for the lovely lunch they provided.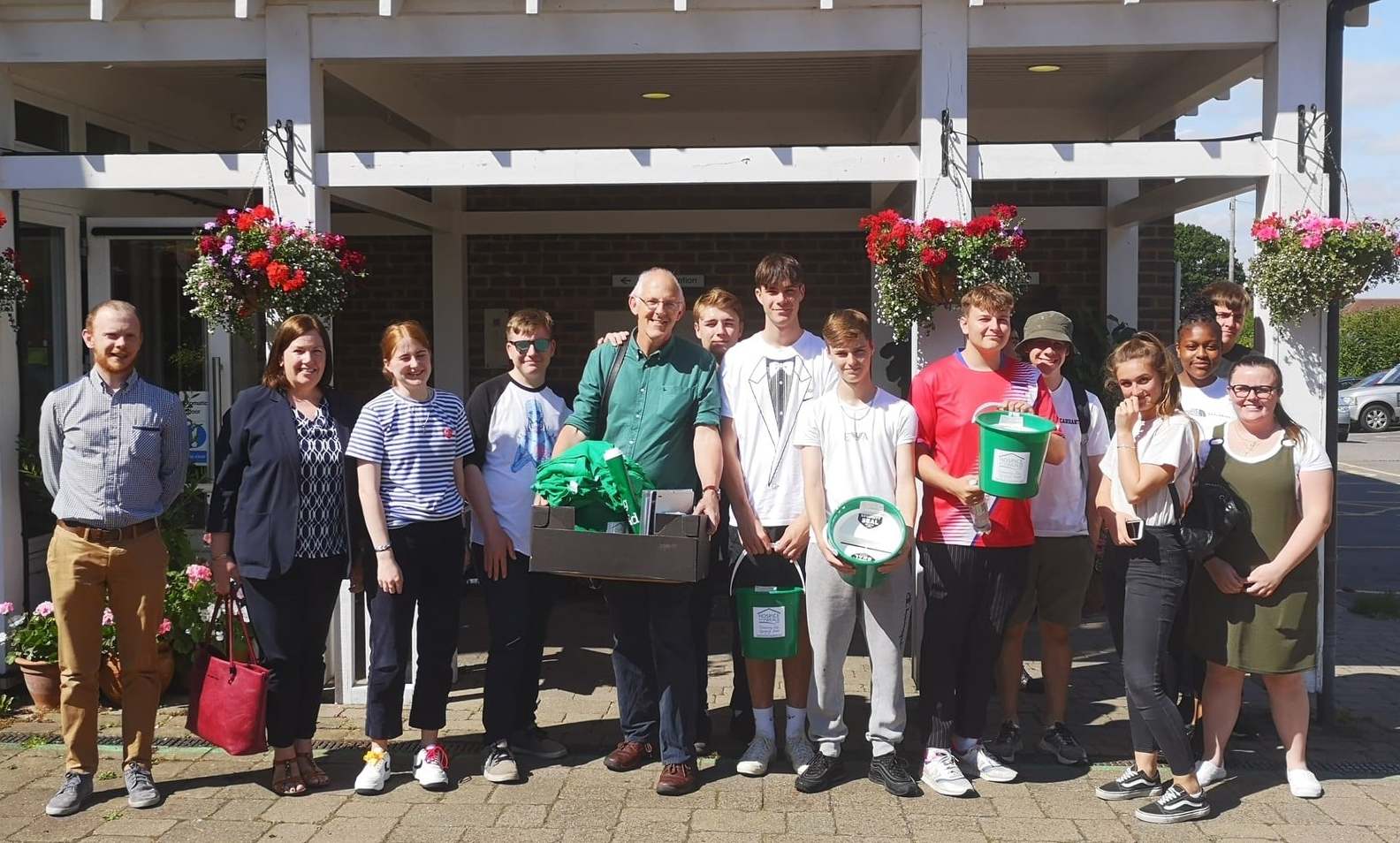 Tuesday was spent working on how best to raise money for the Hospice at the Tunbridge Wells 'Jazz in the Pantiles' event later in the week.
Pupils were divided into three teams, who each spent the morning planning a fundraising activity. Once the initial idea was decided upon, pupils students organised the logistics and created marketing materials to use on the night.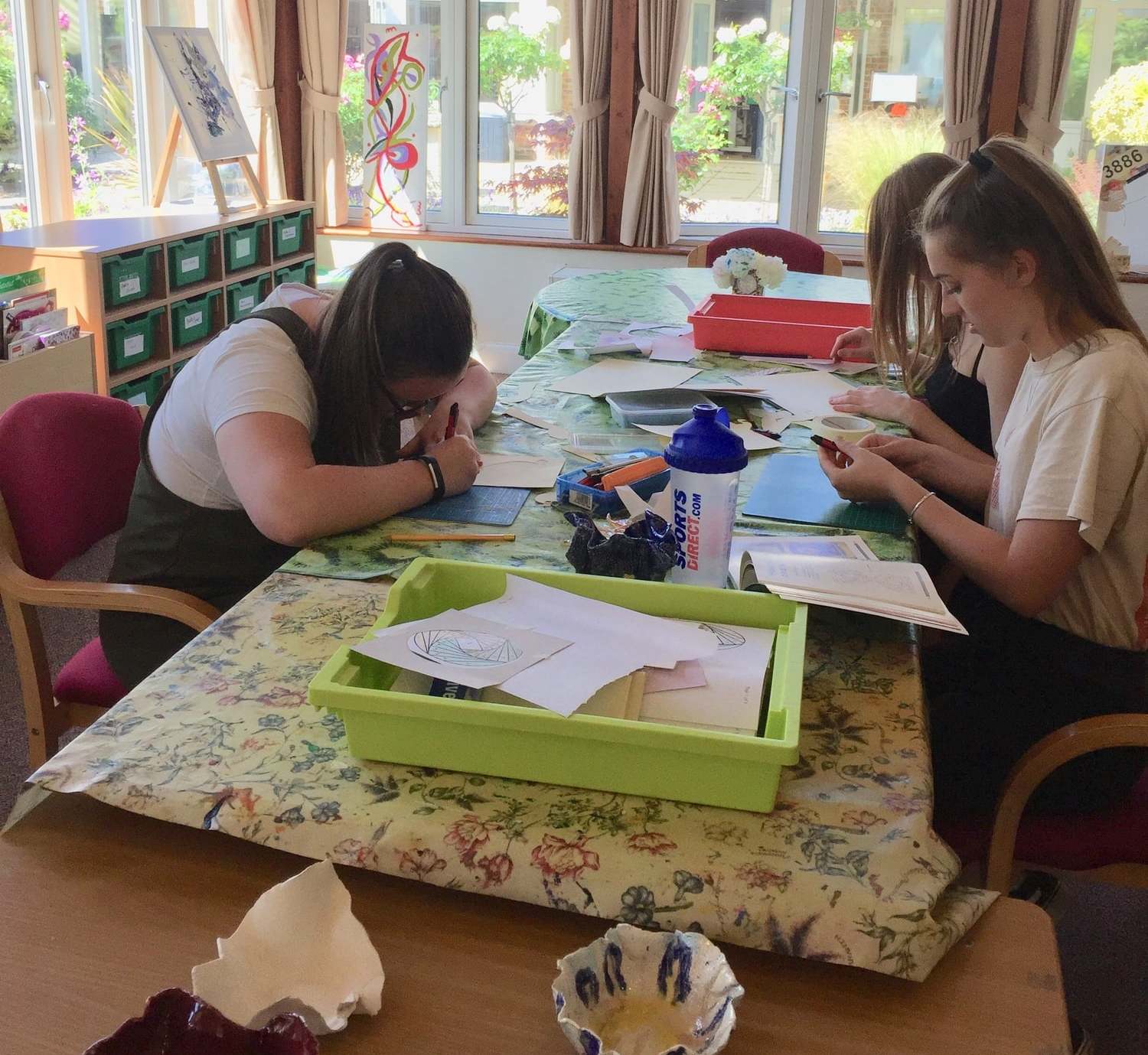 The afternoon was spent focusing on careers, apprenticeships and UCAS applications. Pupils spent time improving their personal statements as well as filling in university and apprenticeship applications.
Wednesday was spent at Thorpe Park near Chertsey in Surrey where the sun shone brightly, and this jolly group of thrill seekers eagerly joined the queues and waited patiently to enjoy rides such as: Saw, Stealth, The Swarm and Colossus! At the end of this day of uncomplicated fun, we bid a fond farewell to Mr Lowe on his final day with Bethany and wished Abbie a very happy 17th birthday!
Our return ride to School along the slow-moving M25 offered no thrills at all, but it didn't mar what was a thoroughly enjoyable and well-deserved day for our amazing Sixth Formers.
We were again blessed with sun on Thursday but spent the whole day in class learning about interview technique and conducting mock interviews. The afternoon was spent targeting UCAS and job applications and the time flew. The reward for such an intensive day was to visit The Pantiles in Tunbridge Wells, to soak up the atmosphere at the Jazz festival and to raise money for Hospice in the Weald.
Various methods were adopted. Selling ice creams and strawberries, organising ball games, selling polaroid pictures and using collection buckets were just some of the ways used. It was a great evening and the pupils involved raised £363.02.