Last Wednesday, Year 12 were all off timetable for the day and focussing on thinking about life after Bethany!
​​​​​​​First up was a talk from Charlie from Cripps PG law firm in Tunbridge Wells who is a Level 4 Apprentice to become a Paralegal and just left school last summer.
She told her story about how she declined her UCAS offers on results day and elected to go down the Apprenticeship route for a two year course to become a Paralegal, then hopes to follow this up with two years of 'on-the-job' training via a Level 6 Apprenticeship to become a solicitor.
Charlie's message was that the world of Apprenticeships is moving fast and that the opportunities are vast! She herself goes to the University of Law on a Monday then works Tuesday to Friday within Cripps rotating around the different departments and it really suits her learning style. It is my hope that more of our Y12 will apply for Apprenticeship opportunities as well as consider the university route.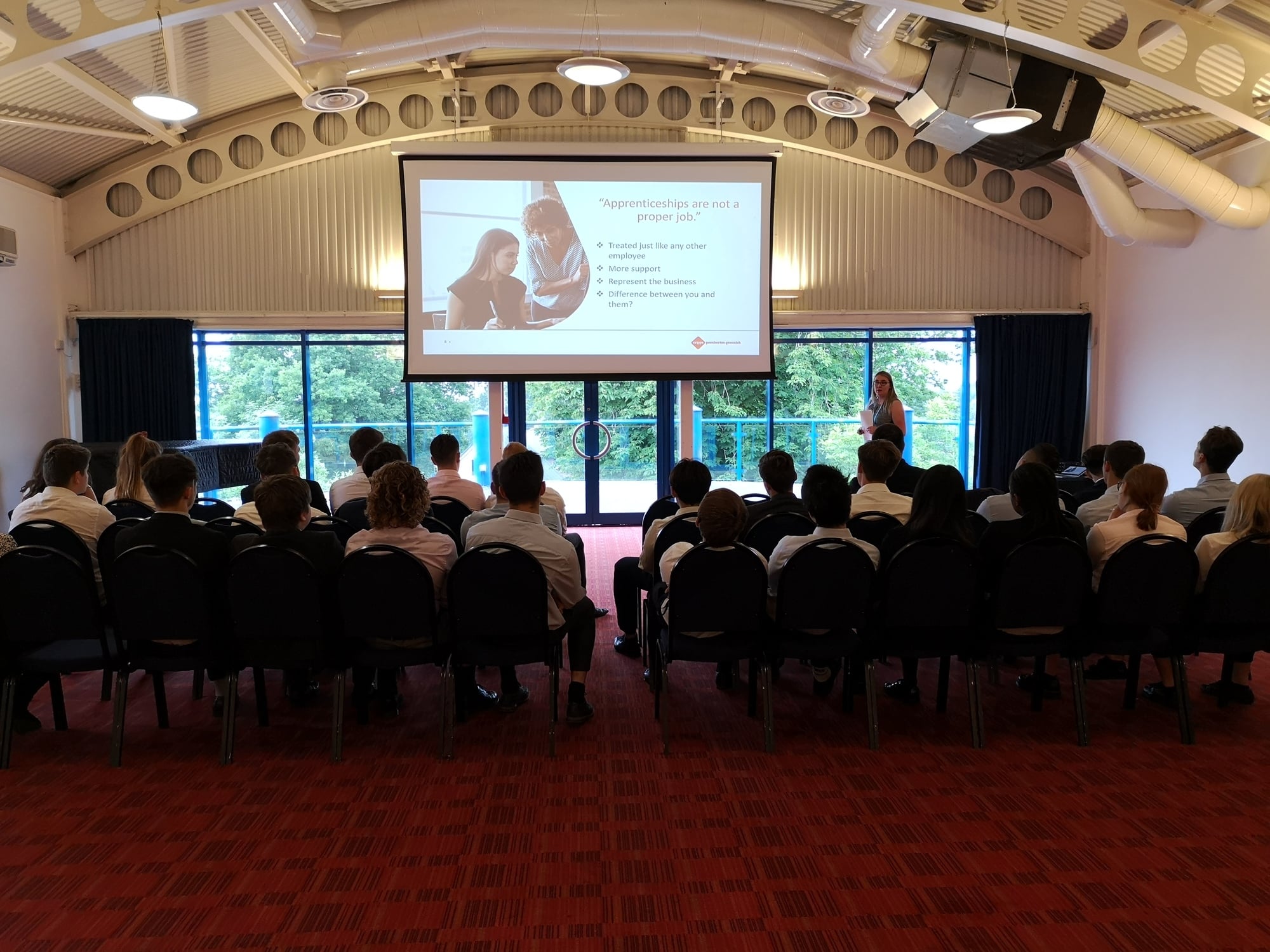 We then had Craig Dove come in from the University of Sussex who gave a talk on all things UCAS – predicted grades, personal statements, the application process as well as interview tips.
The pupils engaged well and asked some brilliant questions. Craig's main message was to apply early so that pupils can get focussed in Year 13, and that an 'early' application will get a quicker response and normally at a lower tariff than the competitive January window.
UCAS Apply 2020 opens on September 4th and we have set our Year 12 the target of October 15th, which follows Craig's advice!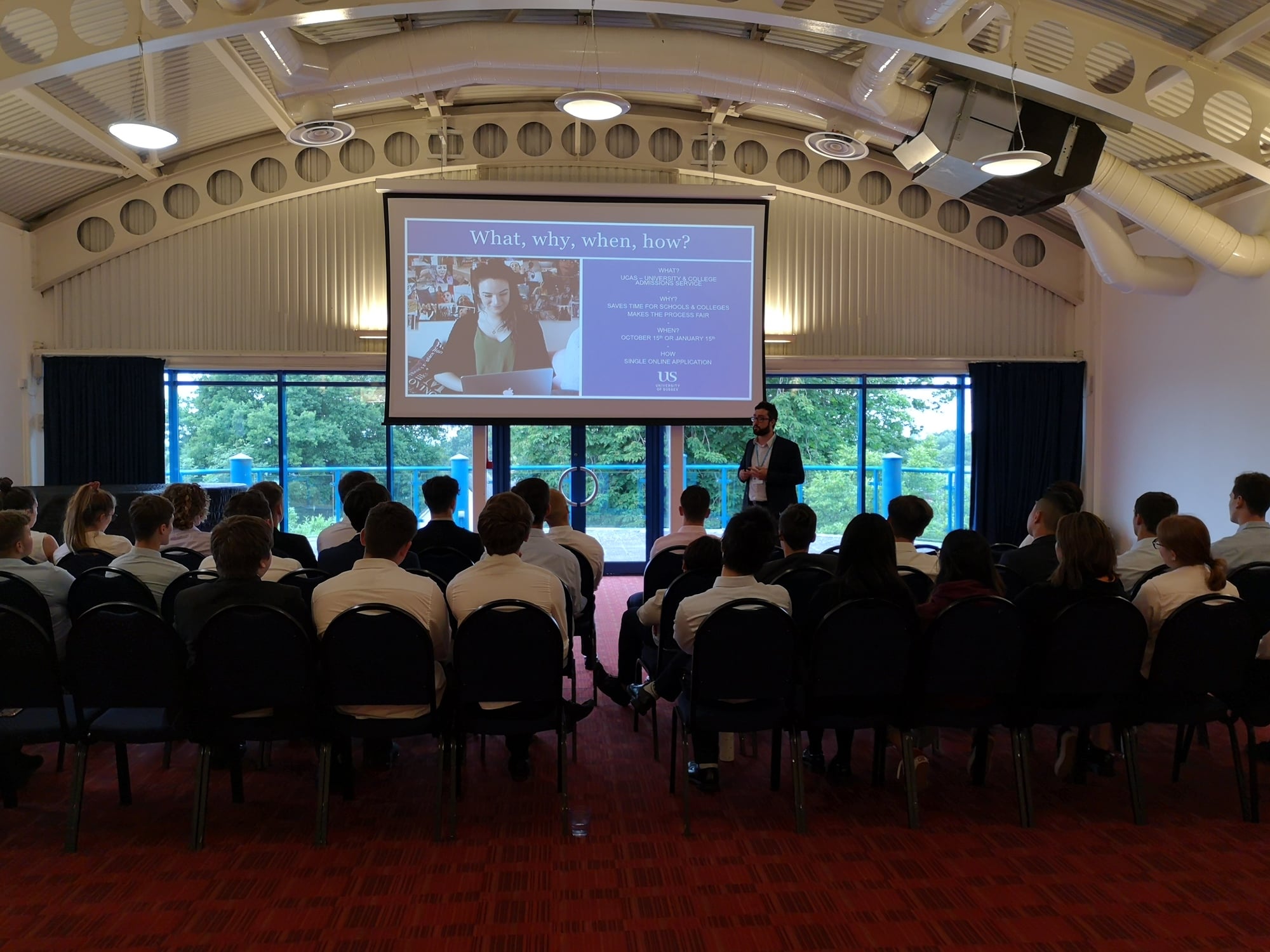 Year 12 then had a talk from Mr Duff, Head of Careers and Acting UCAS Co-ordinator (Miss Shaw will resume this role on 1st July when she returns from maternity leave) on student finance, the importance of budgeting as well as the dangers of overdrafts and credit cards.
The afternoon session was dedicated to time with tutors to polish their initial draft of their personal statements as well as comprehend their current UCAS predicted grades and consider their 5 choices. Pupils were also encouraged to use the careers page on the VLE to research into the world of opportunities that Apprenticeships provide.
It is hoped that Futures Day has helped galvanise the UCAS / Apprenticeship process for Year 12 pupils and will have encouraged them to attend open days, taster events and seek out work experiences to consolidate their commitment to their future career paths.