​​​​​​Wow! What a busy week.
Monday and Tuesday saw the return of Simon Gray, this time with Donna Asher from the Fun Kitchen.
This is the fourth year that they have bought chaos and madcap food to the Science Lecture Theatre. One day, I hope that the cleaners and maintenance team will forgive us…
Monday was a day of food science. Simon presented how protein, carbs and fats exist in science and the gang were treated to finding the energy in sugar, lemon rockets, volcanoes, gluten balloons, roman candles, entomophagy to name but a few.
Tuesday meant Simon led a workshop that put the science into practice within cooking. The pupils made yeast based bread, oaty, carroty muffins, burgers, and filleted fish.
Simon demonstrated preparation of squid and everyone enjoyed some fresh calamari.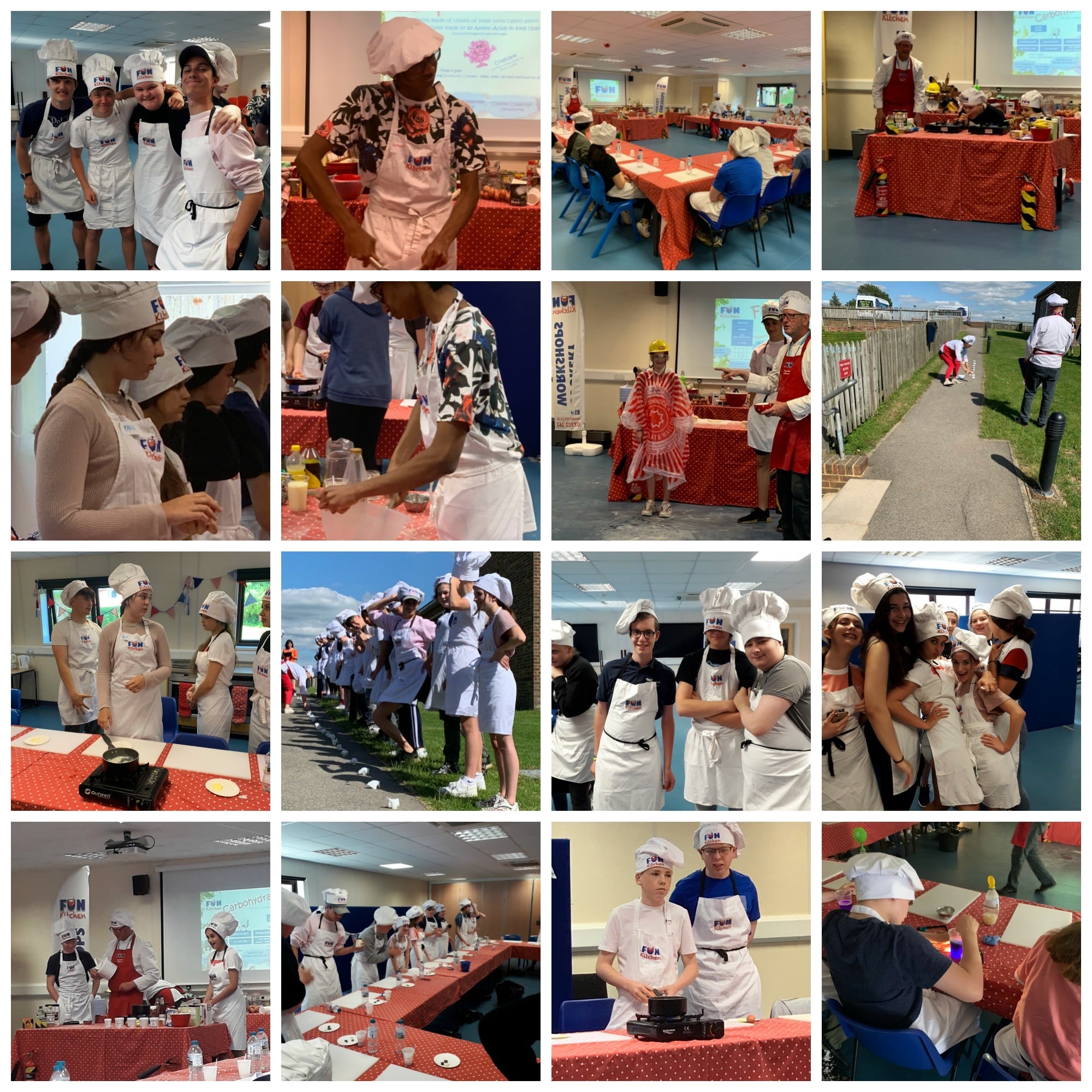 Wednesday saw team building and fun at Bewl Water.

Thursday took us to London. In absolutely beautiful sunshine, the Year 10s enjoyed a trip on the London Eye, before trekking over the O2.
Even those who don't like heights managed to conquer fears and everyone had a fantastic time. We were all most impressed with the smooth manner that people get on and off the London Eye and also how gently it moves.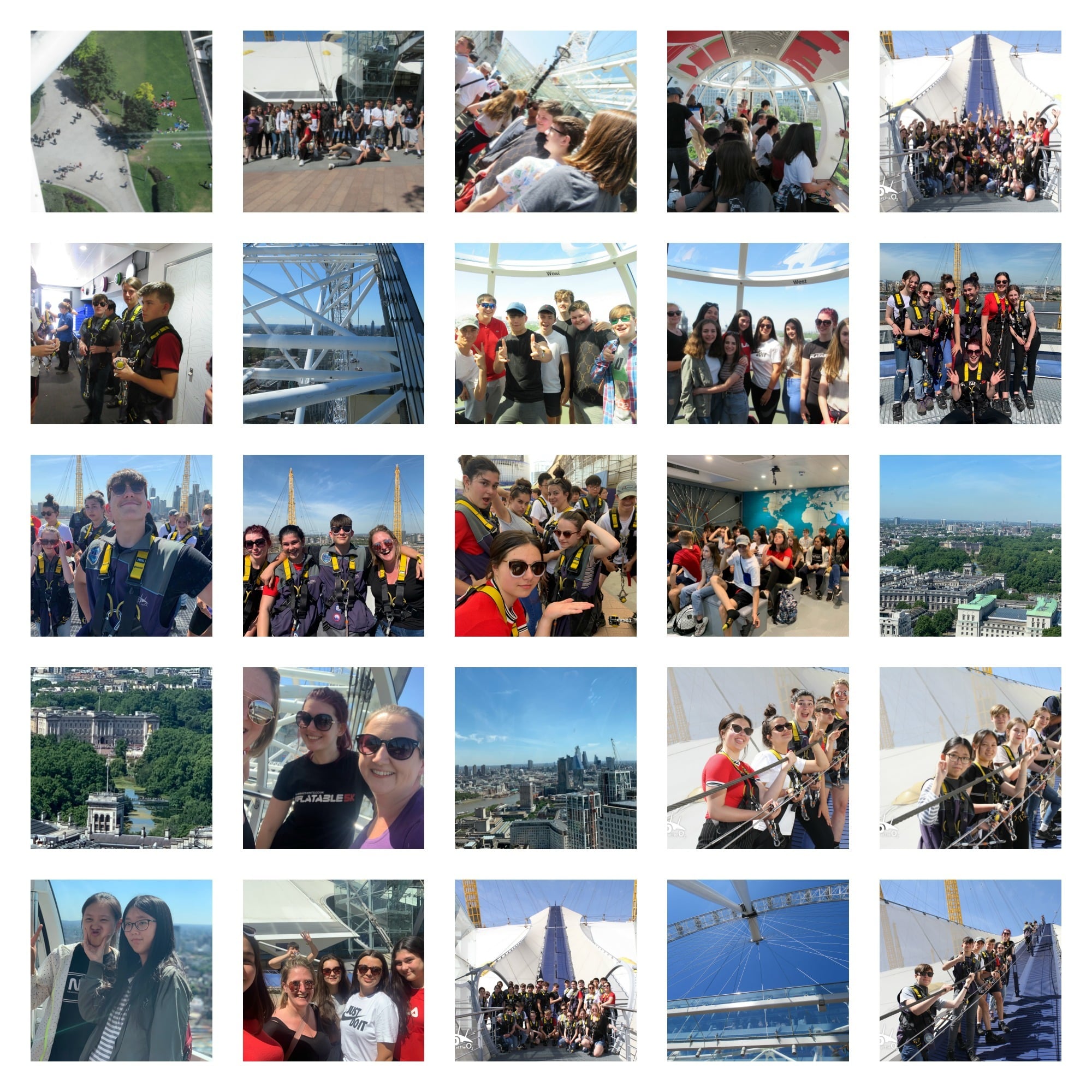 A great week was had by all!