​​​​​​​As well as winning cash and certificates, Bethany's Big Bang winners were invited to spend an experience day as a treat on one of the world's largest Air Products facility at the Isle of Grain. The staff who work at the facility have built a culture where there is a determination to keep discovering solutions to customers. A culture that benefits humanity can be passed from one engineer to the other, and our three STEM budding engineers were at the Air Products on Tuesday, 14th May to learn directly from the experts.
What surprised our pupils upon their arrival was the millions of pipes of gas at the site and how a small array of computers controlled and monitored all of them. There were very few workers on site. Some are said to work from home! The job market has changed, and today, it is changing even faster than ever. New technologies will continue to alter the way engineers work. We didn't know that their pipes carry the gas that we use at Bethany for heating!
The pride that the staff at the facility take in their work and customers have made the company one of the world's leading industrial gases company. The same pride was beaming on our STEM visitors' faces during and at the end of their visit. The Air Products have built an over-riding reason to visit their site: a distinctive environment that enables their workers to be their best. The staff know they are part of something special and take real pride in knowing their commitment fuels success. Commitment to excellence and STEM is contagious, and our STEM winners got the best of them too.
Imagine visiting a company that puts your well-being on the agenda. At the Air Products facility, Bethany pupils were treated with technology, science and hospitality at their highest level. As a result of their visit to the facility, our pupils have been invited to visit the Air Products in future School visits to learn about how to weld. They are also welcomed to apply to complete apprenticeships and work experience at the site should they choose in their future careers.
Also, our STEM purposefully interacted with the real engineers who work on the site; successful people who want to teach others. Experts can teach us to become successful in life like them. Nobody can learn anything alone. In this case, we were lucky to have experts in Chemistry, Physics, Mathematics and Engineering.
Malcolm Gladwell and others have popularised the idea that that there are many people of average ability who have become experts in what they do: Steve Jobs, James Dyson, David Beckham, Isaac Newton, and Albert Einstein. All were fortunate to have by chance been in the right place, at the right time, and at the right age, and they all had one or more people who were their experts as a springboard for launching themselves onto an even higher rung of the ladder. With the right amount of practise and knowledge-gaining, anyone can become an expert. Our STEM winners visited specialist engineers at the site so that they could see further horizons in science and engineering.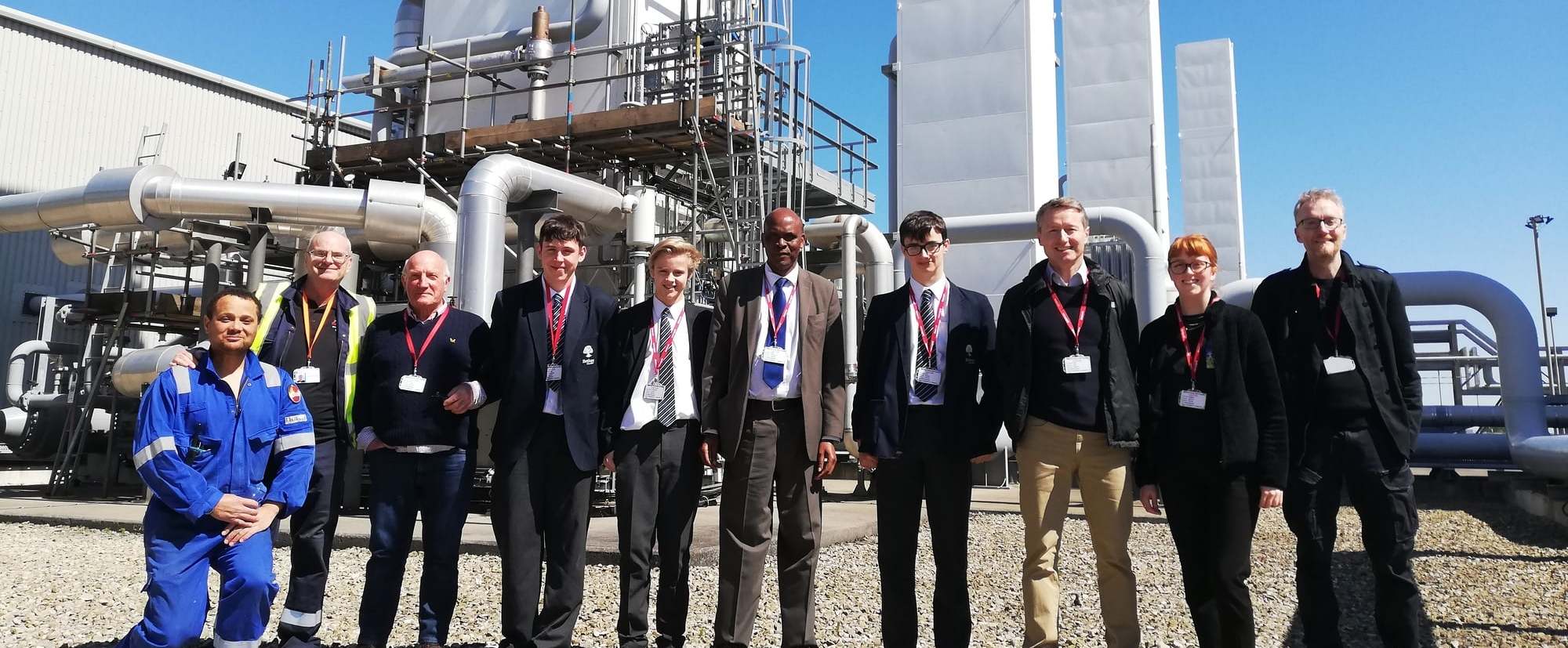 Becoming an expert is easier said than done. Highly successful people are never afraid to show their results. During the School trip, the three Bethany pupils who designed the MAW solar air heater and went on to win at the Big Bang confidently articulated their joys and experiences during their solar air heater. They were not afraid to share their ideas with the world. When one is willing to share their expertise, they become an influencer, which makes them experts in their industry.
We must deliberately practise becoming experts. At Bethany, STEM pupils are offered the opportunity to do deliberate practise. Max Brown, Alex Clarke and Will Stoneham are very determined pupils. They know that it takes time to become an expert. Malcolm Gladwell has also suggested that any person of average ability can become an expert should they follow the 10,000 hours rule. Practise for 10,000 hours, learn, learn, and learn from experts and experience if you want to become an international expert in what you do.
Above all, visiting the Air Products facility at the Isle of Grain was an opportunity for our pupils to network with other experts. We become whom we mix with most of the time. We were invited to the Air Products because one of the judges at the Big Bang Fair is one of the senior staff at the Air Products industry. Our STEM winners have been invited to take part in work experience or apprenticeships at the Air Products should they wish to do so in future because our winning design helped us to network with specialists in the gas industry.
In STEM at School, our pupils find a problem or are given one, they break it down to understand it and then apply existing knowledge to create a system or device that solves it. Like typical engineers, STEM pupils take something broken, damaged or flawed, find out why it failed, including trying to figure out how to repair or redesign it to avoid the same problem in future. Pupilsare given time to examine the history and patterns of failure of design to anticipate future failures. Our pupils also must work as a team to achieve their goals. STEM pupils are taught to be critical thinkers who ask questions to gather information about their projects as they seek to generate a variety of possible solutions without constant supervision.
Bethany offers its STEM pupils a deeper understanding of the STEM disciplines, skills to be competitive in future careers, 21st-century skills of collaboration, critical thinking, creativity, problem-solving, knowledge and confidence.
"The most successful people in life are the ones who ask questions. They're always learning. They're always growing. They're always pushing."
Robert Kiyosaki