U15 Football – Kings School Canterbury – Away
​​​​​​​Bethany travelled to Bedes for their second match of the season on Tuesday.
After a number of pitch inspections, the match was given the go-ahead. The players endured a very sticky pitch, strong winds and a hard-hitting hail storm during the match.
Bethany performed well in the first half, pressing Bedes back and creating chances but they were unable to convert pressure into goals. During the second half the weather settled down and Bedes grew into the match, had the majority of possession and created chances. A number of excellent saves by Will Garner Hutton kept the score line level, but eventually the deadlock was broken and Bedes took the lead. Soon after, Bedes broke again and a strong save from Will Garner Hutton unfortunately rebounded to a Bedes player who added a second.
Bethany regained their composure and after yet another strong save from Will Garner Hutton diving to his right, the outfield players started to pass the ball well and run at the Bedes defence.
A good finish by Paris Hobbs Soteriou set up a grandstand finish. Bethany created more chances but unfortunately could not hit the back of the net, Leo Olujobi forcing two good saves from the Bedes keeper and Paris Hobbs Soteriou coming closer when the ball scraped the crossbar.
Well done to all against a strong football school and in difficult conditions.
Final Score 1-2.
Man of the match – Will Garner Hutton.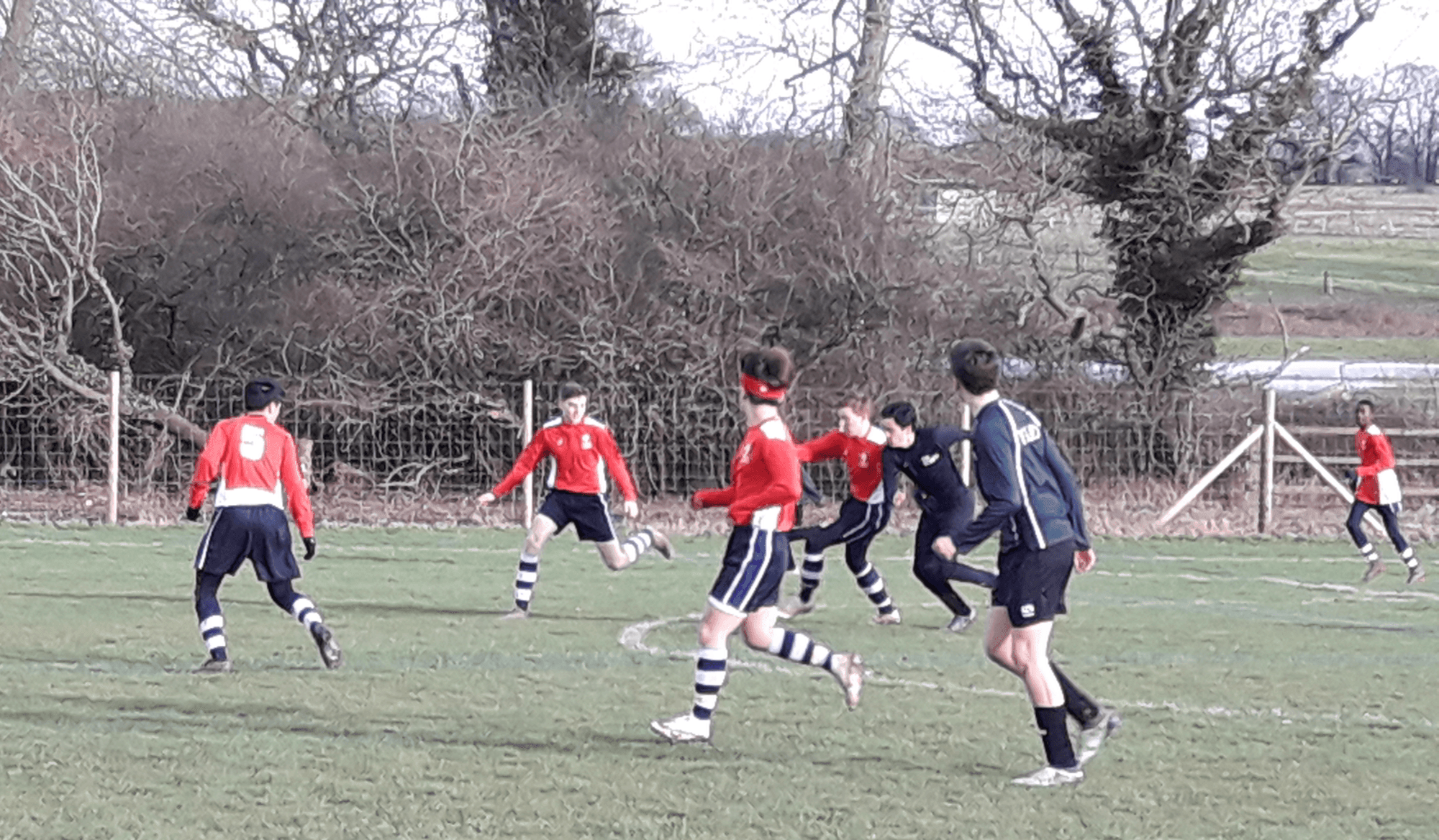 U13 A" Team Rugby vs Radnor House, Sevenoaks – Away
Bethany travelled to Radnor house with high expectations after a good win against Claremont the week before. This was a very competitive match, with both teams evenly matched. Radnor House dominated the first half scoring 4 trys to Bethany's 2.
The second half was much better after an inspirational team talk from Mr Hughes. Bethany really upped their game and scored 4 trys making the final score a six-all draw.
Once again Ethan Taylor was amazing, scoring four trys, however it was the hard work of the forward pack who provided lots of balls which allowed Bethany the opportunity to score.
U13 B" Team Rugby vs Radnor House, Sevenoaks – Away
The U13 B" team played Radnor House on Wednesday and performed with improving skills and team continuity in an exciting match that ended with a score line of 5 tries to 8 to Radnor House.
After a slow start, Bethany grew into the match and improved determination in the contact zone. Forward rucking power led to increased possession, team continuity and some well-worked tries.
Special mentions go to Charles Ayorinde who was excellent with his powerful side stepping runs, and Billy Bolton Ferrett who ran direct all afternoon and created space. Both scored excellent individual tries to cap good performances. Will Edmeades Stearns and Ben Nicholson also made strong contributions during the match.
Well done to all on a competitive afternoon of rugby.
Bethany welcomed Claremont and Dulwich Preparatory Schools to the annual swimming match on Friday 24th January.
In an excellent contest against two schools with more swimming match pedigree, Bethany swimmers performed very well with improving competitive performances across all races.
Highlights from the programme included, Josh Lock winning the 50m backstroke, Emily Fraser's second place in the 50m front crawl and Beatrice Westbrook's third place in the 25m breaststroke.
The boys' medley relay team also performed well, finishing second in their race. Well done to all.