​U13 B" Boys cricket v Sutton Valence School
​​​​​​​The U13 B" boys cricket team played Sutton Valence School on Wednesday 5th June in an entertaining match.
A number of players were making their cricket debut for the School and performed well with a positive learning curve very evident as the match developed.
The match was lost by 12 runs overall, but notable performances with the bat came from Angus Dunn and Ethan Smith, while pick of the bowlers was Josh Malin, Sam Denny and Captain Noah Lyndon-Stanford. Thomas Sutton was the outstanding fielder of the day with a couple a good stops, one run out with an accurate throw to the wicket keeper and a well taken catch at mid-wicket.
U15 Boys' cricket v Beechwood School
On Thursday 6th June, Bethany U15s played Beechwood School at home. Bethany won the toss and elected to bowl first. Beechwood got off to a great start scoring 34 off the first 3 overs.
However, a brilliant spell of bowling from Harry Morgan (2 wickets) and Tireni Dada (4 wickets) enabled Bethany to gain control of the game again a bowled them out for 50.
Bethany went out to bat high in confidence from their bowling performance, but lost 3 quick wickets because of some good Beechwood bowling. Jake Lancaster (15*) and Connor Kennison-Cook (11) batted very well to finish the game in style with 7 overs remaining.
Player of the Match – Tireni Dada
U15 Boys cricket v Sutton Valence School
Unfortunately, this match was canceled on Tuesday afternoon due to the rain.
U13A Girls Cricket v U13 Girls Radnor House
On Wednesday, 5th June, with a shaky start to the innings we soon settled into our rhythm and clocked up singles to add to the growing tally.
Sports Scholar Olivia Reeves batted particularly well, finding the gaps in the field and communicating well with her partner Georgie Borton.
We made an excellent start to our fielding innings with Captain Bea Westbrook taking two wickets in the first over and Sports Scholar Elsa Taylor bowling consistently well limiting Radnor House runs. Ruby Russell kept the pressure on as she bowled a wicket followed by Olivia Reeves taking a fantastic one-handed catch. Frances Lye then bowled an outstanding over with no runs scored.
The girls should be very proud of their performance and we look forwards to their hard ball game next Monday.
Final Score: Bethany won 245 runs to 207
Players of the match: Bea Westbrook
Coaches Player: Frances Lye
U13B Girls Cricket v U13 Girls Radnor House
Our U13 B team competed against Radnor House this week and had a very enjoyable afternoon of cricket. Bethany fielded first and put Radnor house under pressure, only giving away one 4. Two wickets were also taken which slowed down the opposition's score line dramatically. At half time Bethany were chasing 55 runs. There was some consistently good batting from Bethany, particularly from Rebecca Martin and Gywn Rabbetts, and Anna Kiddell and Grace Dodge. However, with no 6's or 4's converted, 55 proved too much to catch.
Final score Radnor House 255 Bethany 225.
Player of the match: Isobel Chang and Niamh Davies
Coaches Player: Grace Dodge

U14 Girls Cricket v U14 Girls Radnor House
Winning the toss Captain Sophie Lumsden selected to field first on Thursday 6th June. Keeping the pressure on Radnor House all the Bethany girls bowled well with special mention to Sports Scholar Beth Kuhepa who took a wicket and Milla Liu who bowled outstandingly well and took a catch.
We remained confident in our ability batting well with Sophie taking a 4 in the first over. However as in many of our matches this season it came down to Wendy Wu and Maddy Parrott to finish the job, staying in to finish the over and extend our lead to 12 runs.
Final score: Bethany Win – Radnor House 235 Bethany 247
Player of the match: Milla Lia
Coaches Player: Wendy Wu
U15 Girls Rounders v U15 Girls Radnor House
Radnor House visited us today to compete in U15 rounders. Bethany batted first and were taken by surprise by the efficient fielding of the opposition.
Radnor House had good placement on the field and caught out 4 of our players in quick succession. This led to Bethany being all out for 2 rounders at the end of the first innings. Bethany knew they had a lot to do and fielded very well in return, taking 6 of their players out and only conceding 6 ½ rounders.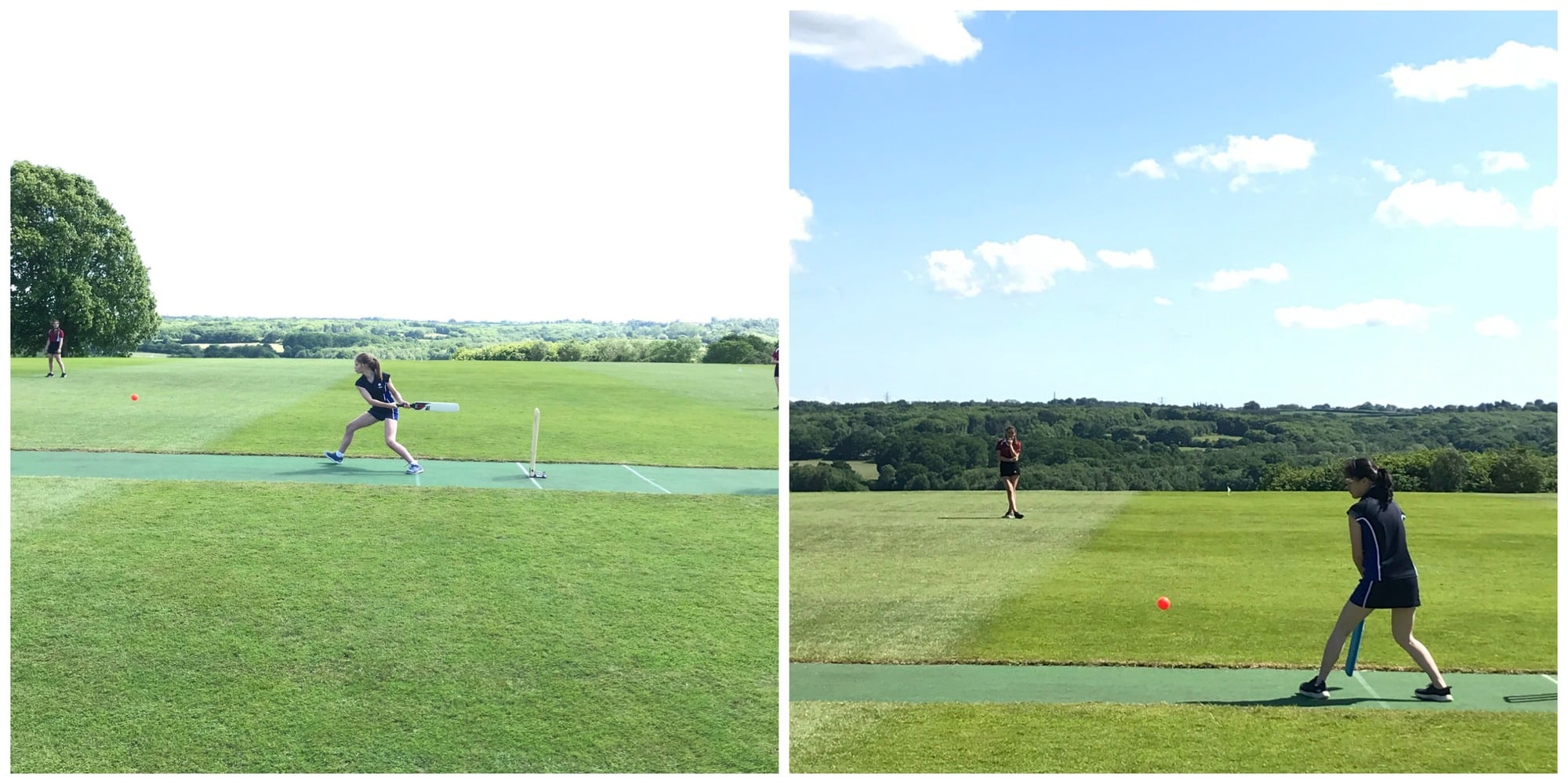 In the second innings, due to some fantastic balls by Sophie Ovenden, Bethany were able to score 5 ½ rounders, however this did not leave a big enough gap for Radnor House and they took the game comfortably 16 ½ – 7 ½. Some tough lessons for Bethany to take away for our match next week against Gad's Hill.
Player of the match: Sophie Ovenden
Coaches Player: Sophie Ovenden