U14 Girls Cricket v King's School, Rochester
​​​​​​​Following their win against Buckswood last week, the U14s this week travelled to Rochester to play against King's School. Winning the toss and selecting to field first, the girls bowled consistently well giving away few wides and fielding the ball in quickly to minimise runs. With catches from Emma Martin, Charlotte Ensor and Sophie Lumsden we kept King's to 50 runs from 8 overs.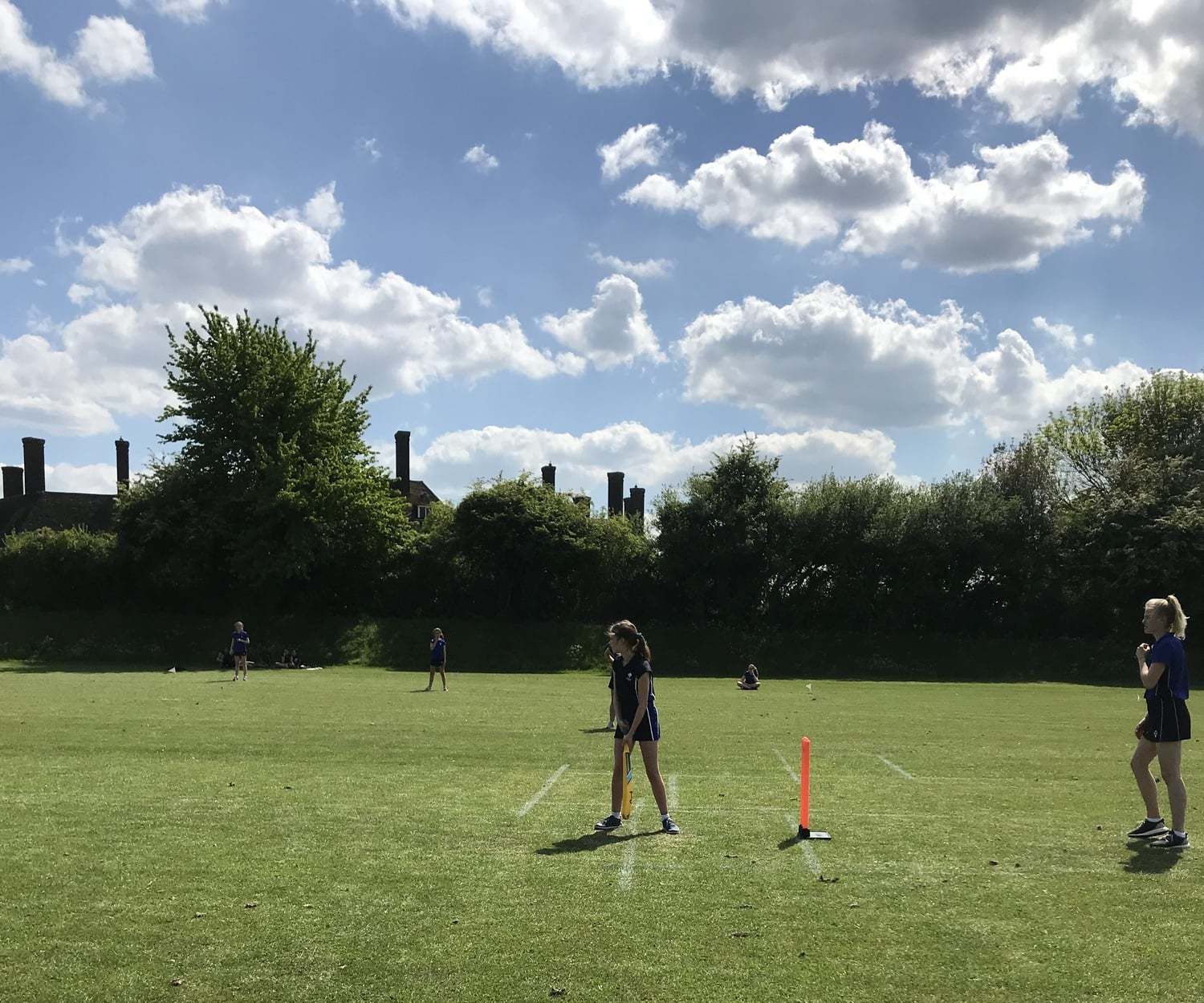 We then batted well with Sophie hitting 2 fours off the first 2 balls. Paired with Eden Shead, who played her first Bethany fixture, scored 23 for 2 overs. We then ran up the runs with Milla and Beth scoring 11 from 2, Charlotte and Emma 5 runs, Wendy 11 runs from 1 over and then Maddy Parrott defending the wickets well to maintain Bethany's lead.
Final Score: Bethany 260 to King's 250 run.
Players of the match: Sophie Lumsden
Coaches Player: Beth Kuhepa
All the girls should be immensely proud of their achievements this half term and we look forward to more pairs cricket after half term.
Girls Interhouse Cricket
Well done to all the Year 7 and 8 and girls who competed in their Interhouse cricket competition. Fantastic progress from all players.
1st Speakers, 2nd Roberts, 3rd Kiplings.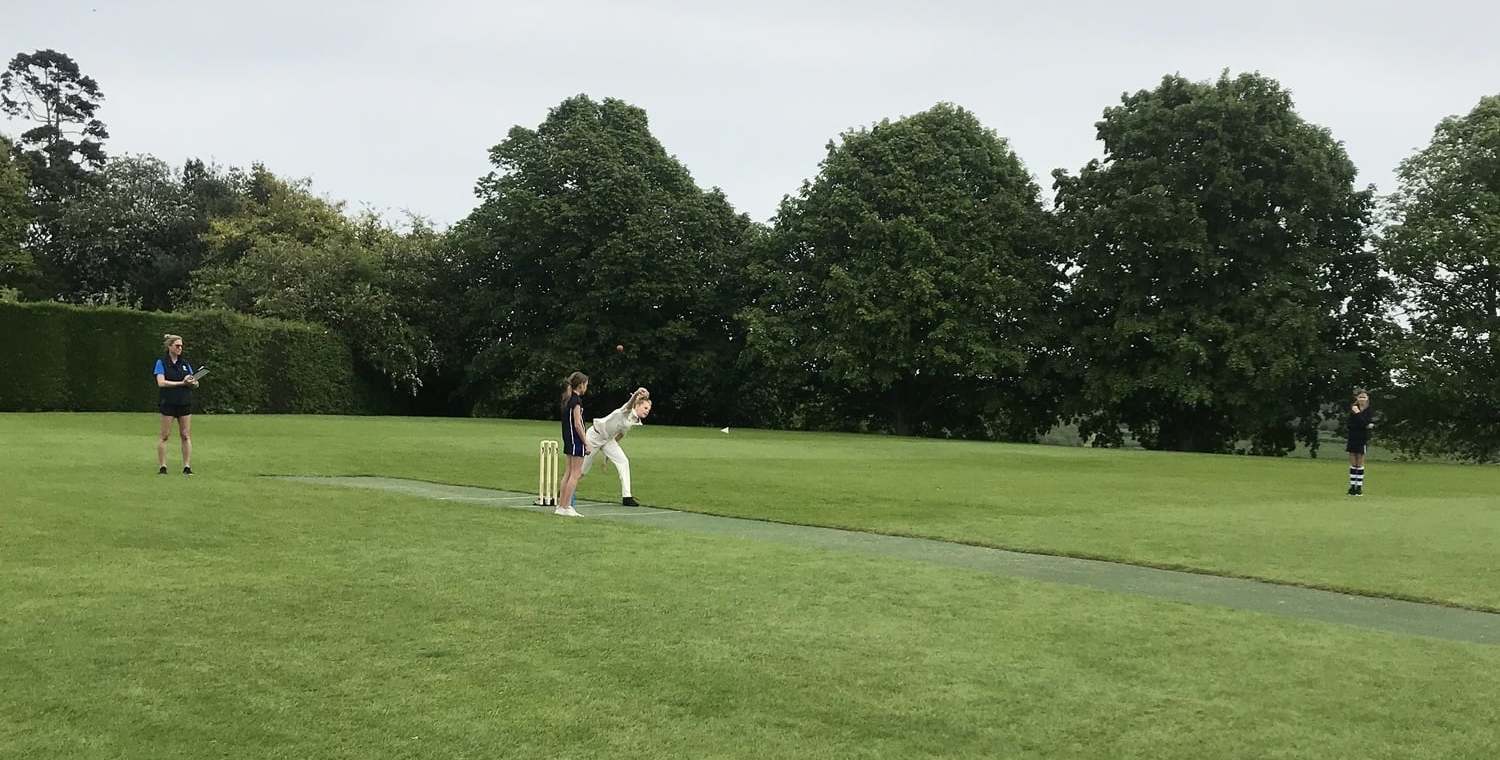 U13 Boys Cricket v Cranbrook
After a comfortable victory in a warm up match against Gad's Hill School, Bethany U13 cricket team played their first competitive game of the season last Friday afternoon, hosting Cranbrook School in what was always going to be a tough fixture.
Cranbrook batted first and scored an impressive total of 158 runs off 16 overs with some excellent batting. The pick of the Bethany bowlers were Luca Chettiar and Kaelen Bennett who both made the batsman work for their runs.
Bethany replied with some strong batting performances from Will Baker and Sam Harman, attacking the bowlers and scoring some excellent boundaries. However, the team fell short by 78 runs scoring 80 off 16 overs.
This was a really promising start for the U13 team, and I look forward to their progress this season.
U15 Boys Cricket v King's School, Rochester
Bethany U15s hosted King's Rochester on Tuesday 21st May, with Bethany winning the toss and deciding to bat.
The two openers William Harby and Jake Lancaster both batted excellently scoring a 50 partnership within the first 7 overs. William then retired after scoring 50 runs off 9 overs. The rest of the team batted steadily moving the score above 100 runs with Will Hinde contributing 15 runs. A final cameo from William Harby at the end moved his score to 90 not out and Bethany 165 for 9.

Bethany bowled superbly making it very difficult for King's to score runs, with William Harby taking 4 wickets, Theo Von Halasz taking 2 and Will Hinde, Jake Lancaster and Harry Chambers all taking 1 wicket each, restricting Kings to 77 all out.
The team are playing well with many improving individuals week on week including, Harry Chambers as an all-rounder, Will Garner Hutton as wicket keeper and Tawana Chikopa in the field. Overall an excellent team performance to continue building on in this very good season for the U15 team.
Man of the match – Will Harby who scored 90 runs and took 4 wickets.
U13 Boys Cricket vs St Ronan's
The U13 cricket team hosted St Ronan's School on Wednesday in an entertaining encounter.
Bethany bowled first and it was great to see the team use 7 bowlers in the attacking line up.
St Ronan's batted well but this was matched by some improved and accurate bowling from Bethany. With extras kept to a minimum and reactive fielding, the St Ronan's players had to work hard for their runs.
Matthew Wells, Robert Vizard and Ethan Taylor all took wickets with St Ronan's finishing on 108 for 5 off 20 overs.
Bethany struggled early on with a number of batsmen losing their wicket for few or no runs, however, Matthew Wells and Rohan Paintal-Maycock steadied the ship and scored a 50-run partnership which put Bethany in a strong position.
Unfortunately, both Matthew and Rohan lost their wickets which left Luca Chettiar and Kaelen Bennett needing 9 runs off the last over to win. After a valiant effort Luca needed a 6 off the last ball Unfortunately, he only managed a 4 which meant St Ronan's won by 1 run.
St Ronan's 108, Bethany 107
I am very proud of the way the boys played and it shows real promise for the up-coming fixtures.