​​​​​​​Last week, one of our Music Scholars, Archie, represented the School by taking part in an Under 18s Open Mic Night at historic music venue, The Forum. The evening is a monthly event hosted at the venue which gives young musicians the opportunity to perform a 10-minute set in front of a real live audience. Archie is no stranger to performing having spent much of his free time busking as well as taking the stage at many of our own events at Bethany, but this was his first time performing on such a historic stage. He won his crowd over immediately with his rendition of "What About Us" by Pink, before finishing his set with an impressive cover of Ed Sheeran's "Castle on the Hill".
The Forum is a famous small music venue located in Tunbridge Wells and has hosted some incredibly famous artists over the last 25 years such as Adele, Oasis, and Green Day. We are now proud to say that one of our own pupils has joined the long list of phenomenal musicians who have performed on that stage, and we will be looking to make this a regular tradition for our Music department. Head of Music, Jonny Brinson, said, "Moments like this make my career. Being in a position to give young musicians exposure to new opportunities to play music is priceless. I'm forever grateful for the opportunities I was given as a pupil, so it would be madness for me to not pass that privilege onwards!"
Archie said immediately at the end of his set that he was "disappointed it was over so quickly" and that he would do it "20 more times over" if he had the chance.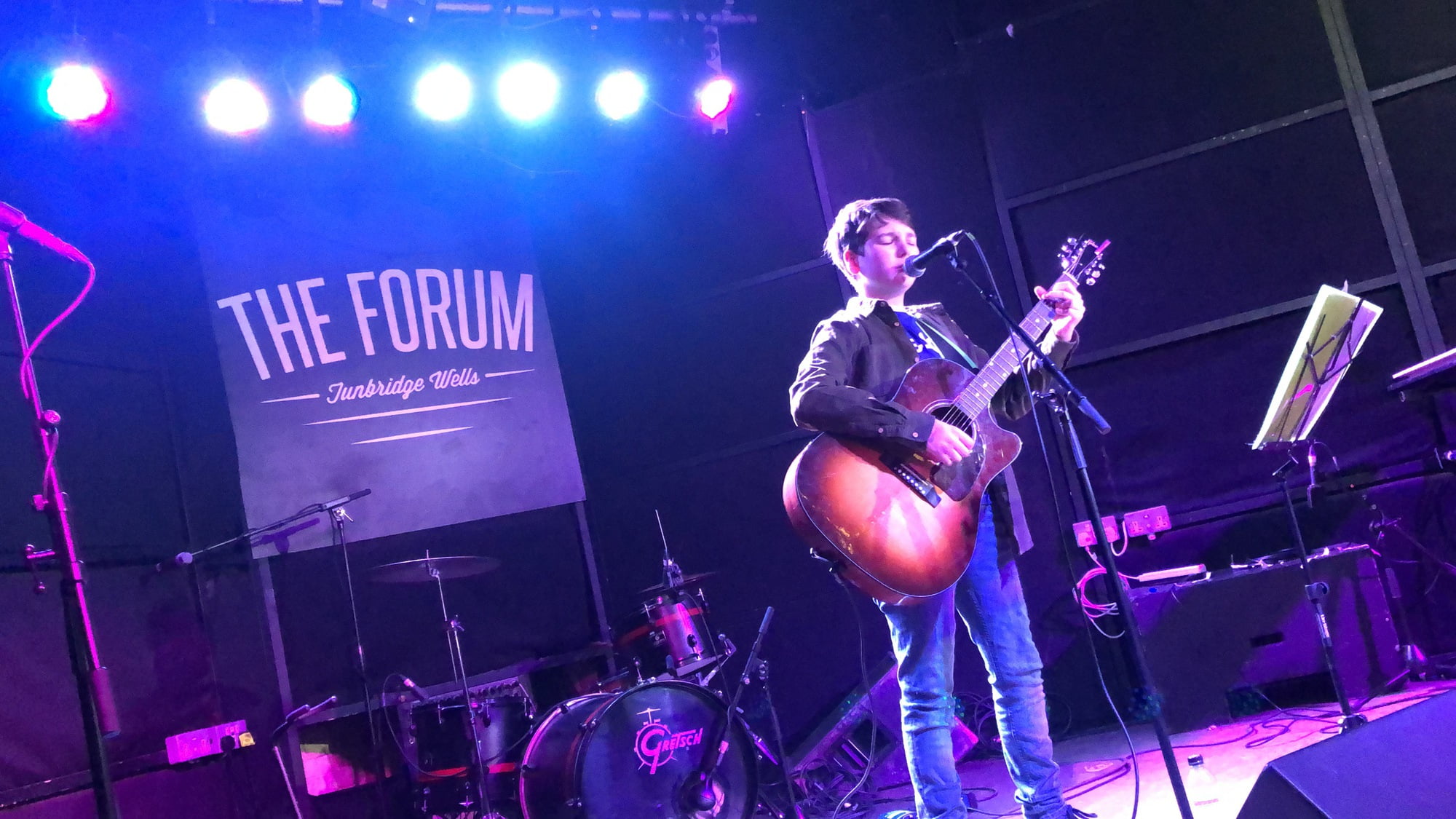 You can follow the Bethany Music department on Twitter for more exciting updates @BethanySchMusic​​​​​​​.