​​​​​​​These Old Pops girls have been chosen as tutee of the term, last half term and this one.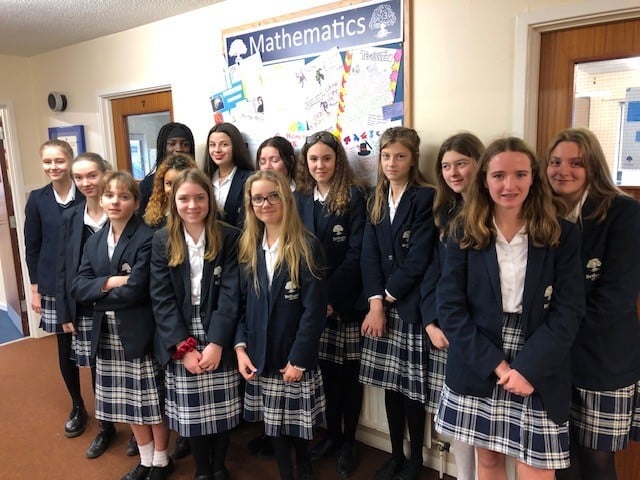 They have won the position for a variety of reasons, such as showing kindness to others, working hard to overcome difficulties and exceptional work across all areas. They are such a lovely bunch of girls, it is hard to choose at times who should get the accolade. Missing from the photo is Alicia Stimpson and Lou Frediani.
Also, Old Pops have had their Secret Santa this week. Lots of thought and care went into the present choices, which were enjoyed with mince pies, hot chocolate and Yule log.
The evening was a lovely mix of Christmas singing and laughter as the girls shared their experience of what Christmas is like for them. Some of the girls then went on to decorate their gingerbread biscuits, which were a present to one of them.
We also had to say our goodbyes to Lou, who returns to France, after a term here at Bethany. She will be missed by all, but we hope she will keep in touch with us all and visit the friends she has made whilst over here.