On Saturday 11th January, Bethany welcomed enthusiastic Year 4 and 5 pupils for an IT Masterclass run by Mr Hamilton.
​​​​​​​The day involved learning about what Computer Science is and then looking into programming. After learning a few programming constructs, they were split into two teams to program our 'pupil-bots' to make a jam sandwich! By creating instructions, they were able to understand how precise instructions need to be in order to program successfully.
For our main activity, the pupils were able to program a BBC Microbit to create a 'Rock – Paper – Scissors' game, and were able to take it home with them! A great time was had by all pupils with some eager to get home and expand their projects from the session.
A special thank you to Harry in Year 11 and Rustam in Year 12 for helping out on the day; they were great ambassadors for the subject!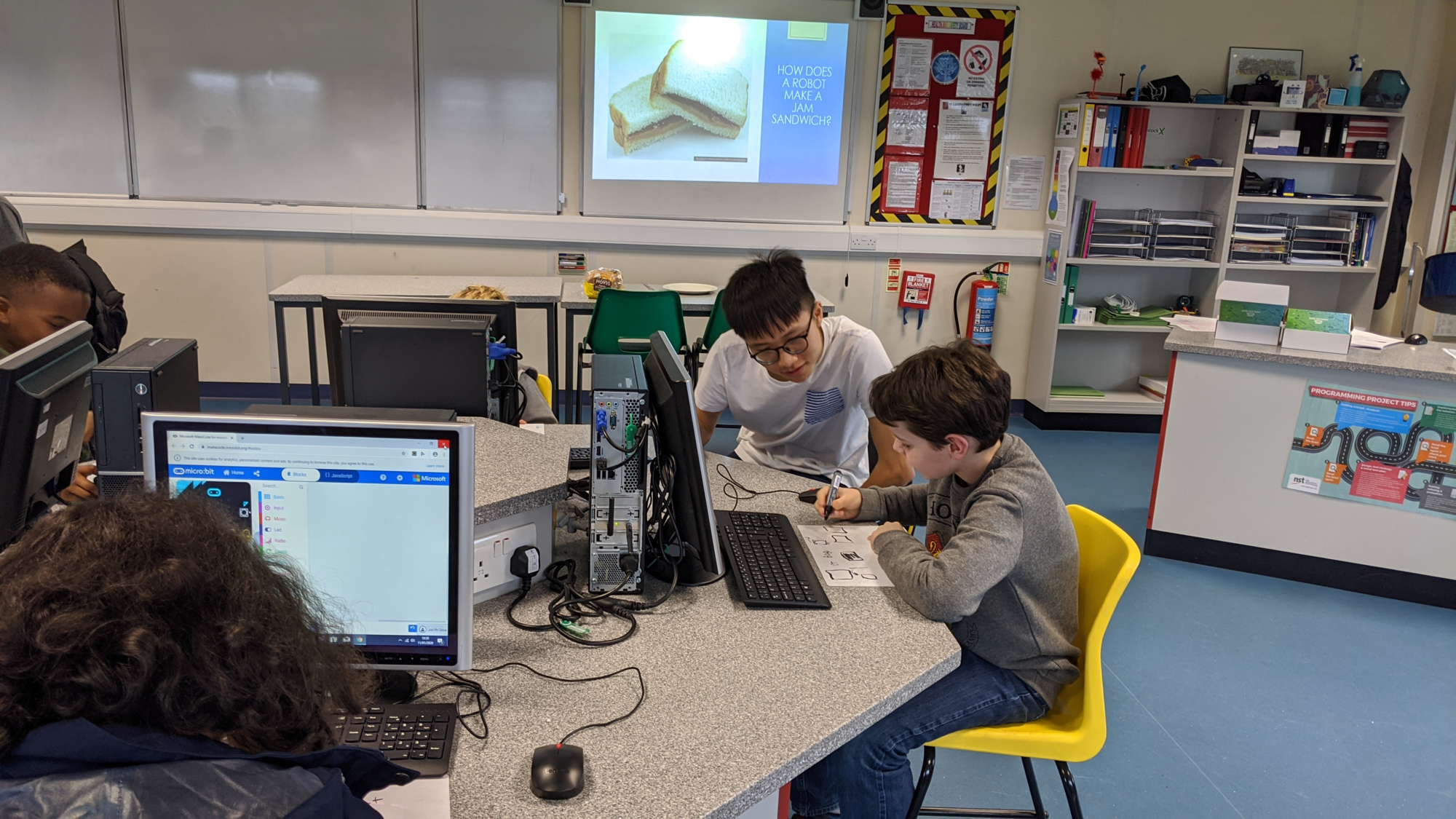 ---