​This week pupils in Years 7, 8, and 9 undertook the fresh challenge of attempting to complete an independent project as part of a small working group. As you can imagine, this was particularly difficult when pupils are working from home in many different locations! However many rose to the challenge and managed to complete the work set successfully. They made use of private channels in Microsoft Teams which were set up by the staff facilitating the projects. This allowed them to hold group meetings and share resources successfully.
There were a range of projects on offer including the opportunity to design a new outdoor space for Bethany, making a connected video, codebreaking and planning out how to run the country. There definitely was something for everyone.
One challenge required pupils to design an outside space to improve the break and lunchtime provision for pupils at Bethany and persuade Governors to invest. Designs needed to be age-appropriate and accessible to all, visually appealing, made of suitable materials, and promote socialisation, health and fitness.
Archie De Fresnes, Fin Muirhead and Matthew Wells, Year 9, demonstrated excellent teamwork skills designing a skatepark with a drinks selection bar included.
The Year 8 group of Isobel Brown, Keeley Howells, Valeriia Maier, William McClure, Elsa and Ethan Taylor designed an obstacle course which was accessible and challenging and also considered how to fund their idea.
Charlie Brice, William Edmeades Stearns and Tristan Page in Year 7 created a comprehensive presentation for Governors detailing their sensory garden, complete with herbs and flowers, different textures, waterfalls and a range of seating options. They covered all aspects of the brief in a persuasive speech detailing the benefits and even included maintenance and future developments. You can view their presentation here.
Another group project challenged pupils to 'Run Your Own Country'. Although on the face of it, it seemed rather simple, the teams were set tasks to create the foundations of the country such as: come up with a name; explain how the economy would work; outline a green plan; and create a national anthem. Eight groups participated in this project and all came up with great presentations with some groups even going further by adding more content! Well done to all those who participated. Two example countries were:
In Year 7, Daniel, Kudzai, Josh and CJ founded Wysteria – a country with the environment at the heart of its planning. From the elephant being the national animal, to voting from the age of 16, it was a compelling presentation to read.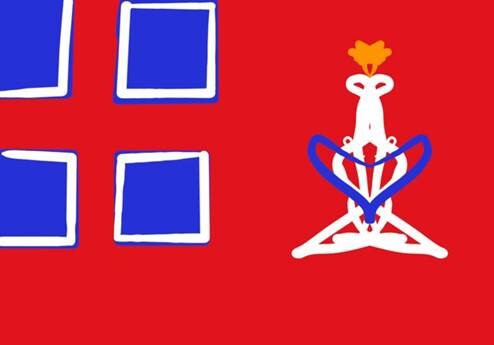 In Year 9, William, Sonny, Jenson and Kaelan founded Rancu, a small island country with travel by scooter and bike being the preferred choice. They restricted the monopoly of estate agents on the high 'smart' street and gave grants to have a variety of shops available.
​