On the 18th October, the Year 9 pupils embarked on a trip to Harry Potter studios to kick start their 'Strange and Fantastic' themed project.
They were taken back by the vast amount of design elements that have been used to produce the books, films and merchandise that the Harry Potter franchise has developed over the years. The group were able to experience a workshop hosted by the studio where they learnt more about set design and the pupils really engaged well with this showing off their creative flair.
After this, they were able to taste the delights of the food ranging from Burtie Botts every flavoured bean to the butterbeer. The Year 9 pupils took their sketchbooks along with them to gather information, sketch some drawings, take photos to inspire their classwork and make notes on the elements of the tour that they found inspiring.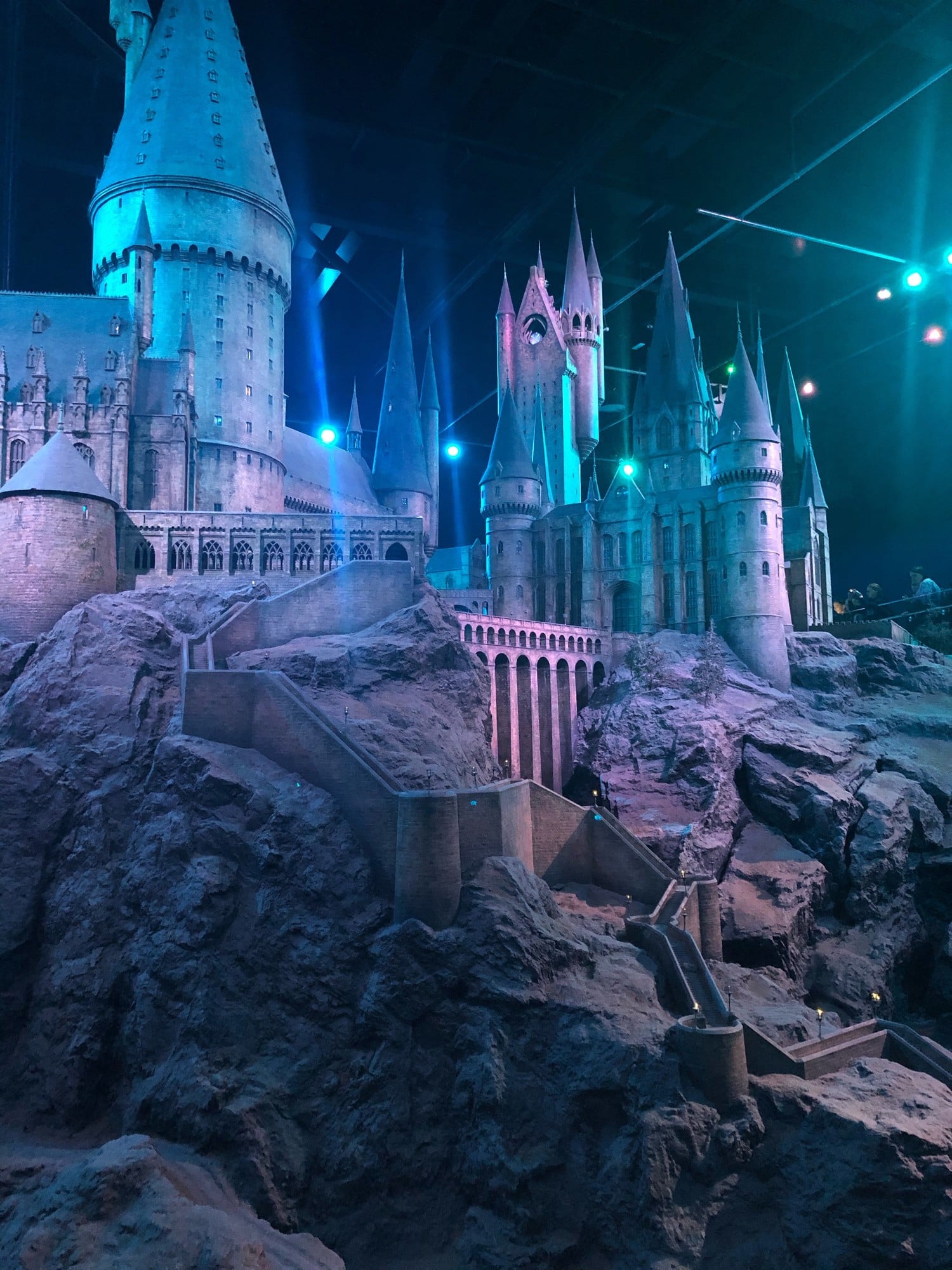 The Harry Potter studios are bursting with creative creatures, set design drawings, illustration images, character costumes, actual sets that were in the movies, props that were used in the movies, prototypes of the building used the list goes on and on there really is something for everyone there and it really shows off to the pupils how the creative industries offered many career opportunities. The trip has really sparked the interest of the pupils and they are all raring to go when it comes to their Harry Potter inspired projects that will kick off when we all return from the October Break.
Before we left we managed to make enough time to visit the gift shop, it would have been rude not too, where the more fanatic Harry Potter fans spent their pocket money on some interesting souvenirs to take away with them!
This trip has been a great success and will be a creative springboard into the coming project, I just cannot wait to get started on it and see what the Year 9 pupils produce. The work produced will be displayed in the Art Department annual Key Stage 3 exhibitions in the beginning of next year so make sure to come along to see the wonderful work!