Year 7 competition was to design a model of themselves doing something they are good at and to produce a poster about an extraordinary person who has struggled with something, explain what they have struggled with personally and then to describe some of the benefits of having a different learning style or ability.
Judging was extremely difficult due to the very high standard of entries. Everyone worked hard and produced detailed and interesting work.
Highly Commended goes to Patrick McGivney Greenslade, Edward Cripps, Emilia Dillion, Charlie Brice and Lydia Veale who all created entertaining mini me's and excellent posters. Well done everyone.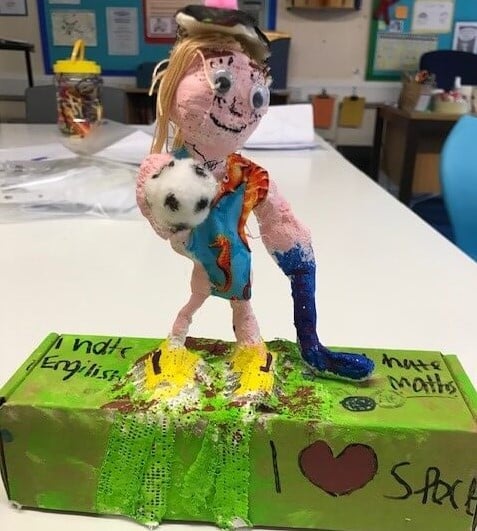 Second places winners this year: Billy Bolton Ferrett, William Edmeades Stearns, Christopher Hannam and Bert Dicker. Their models were well constructed with clear detail, you can easily tell who is who! Their posters were clearly laid out and made for a very interesting read.
Joint 1st place goes to Alice Gilbert and Lily Faulkner. Alice made a wonderful mini-me who was doing all the sports Alice loves. Her poster had many interesting facts about Billie Eilish and was bright, colourful and easy to read. Lily's model was depicting her doing gymnastics and was very cleverly designed. Her poster informed us about Ellie Symonds who won lots of models in the Para Olympics for swimming; very inspiring.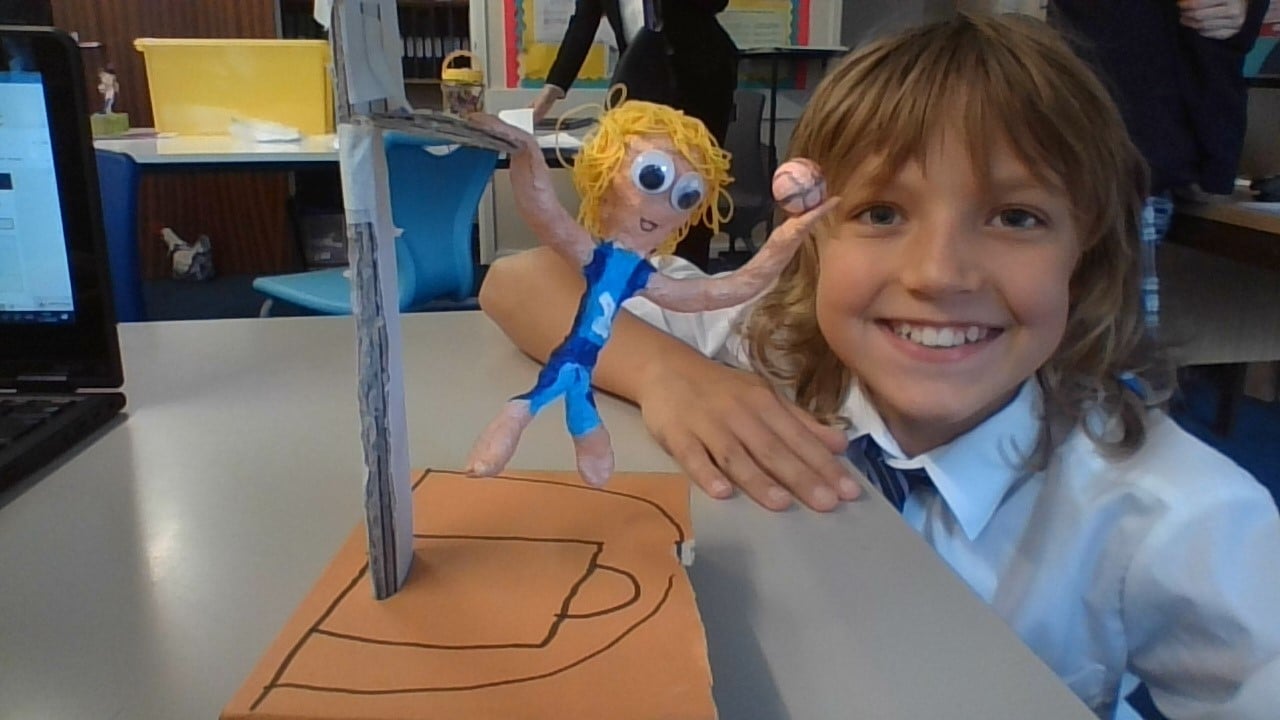 The Year 8 DLS pupils were working on a project to research and make a leaflet on how to perform a skill. There was a wide range of subjects presented including baking cakes, cricket bowling, horse grooming and how to do a wheelie!
Highly commended goes to Rohan Paintal-Maycock for his colourful leaflet on how to do a forehand shot and Rachel Sherwood for her interesting work on how to tack up a horse.
Second Place goes to Keeley Howell who made good use of headings and step by step instructions to teach us how to groom and bath a horse.
The joint winners were Fifi Charles with her colourful and clear instructions on how to make rainbow pancakes which included her own photographs and Ella Smith who taught us how to shoot in netball with a clear, well organised and easy to follow leaflet.
Year 9 DLS pupils combined careful research, detailed planning and a range of language skills to produce a piece of writing to convey the experience of famous haunting in the UK.
Highly commended are Max Wheeler and Noah Lyndon Stanford for their excellent effort investigating the spooky events in depth and presenting their findings well.
Second place jointly goes to San Harman whose well-structured article about a haunting related to his family history gave facts and opinions in equal measure and Will Parsons for his blog on Felbrigg Hall which built tension to reach a terrific conclusion.
First prize is jointly awarded to Daniel Reilly for his engaging article about the Whistling Gunner at the Victorian Nothe Fort. Daniel used his thorough research to engage the reader and describe the experience of walking through a ghost. Jolyon Bardoe Pout shares first place for his carefully crafted article on the tragic haunting of Woodchester Mansion, pulling the facts together to draw his own conclusions.