​​​​​​​Last weekend, some of the full boarders in Pengelly put up the Christmas decorations with Mr Hughes and Mt Clough. The collection of lights seems to have increased again this year, as would seem to be the Pengelly tradition. Mr Hughes seemed most proud of his acquisition of a new 2-metre inflatable snowman which is now standing outside.
A huge well done and thank you to Ben and James Caney who devoted their whole afternoon to putting up the lights, decorating the trees and putting us all in the Christmas spirit.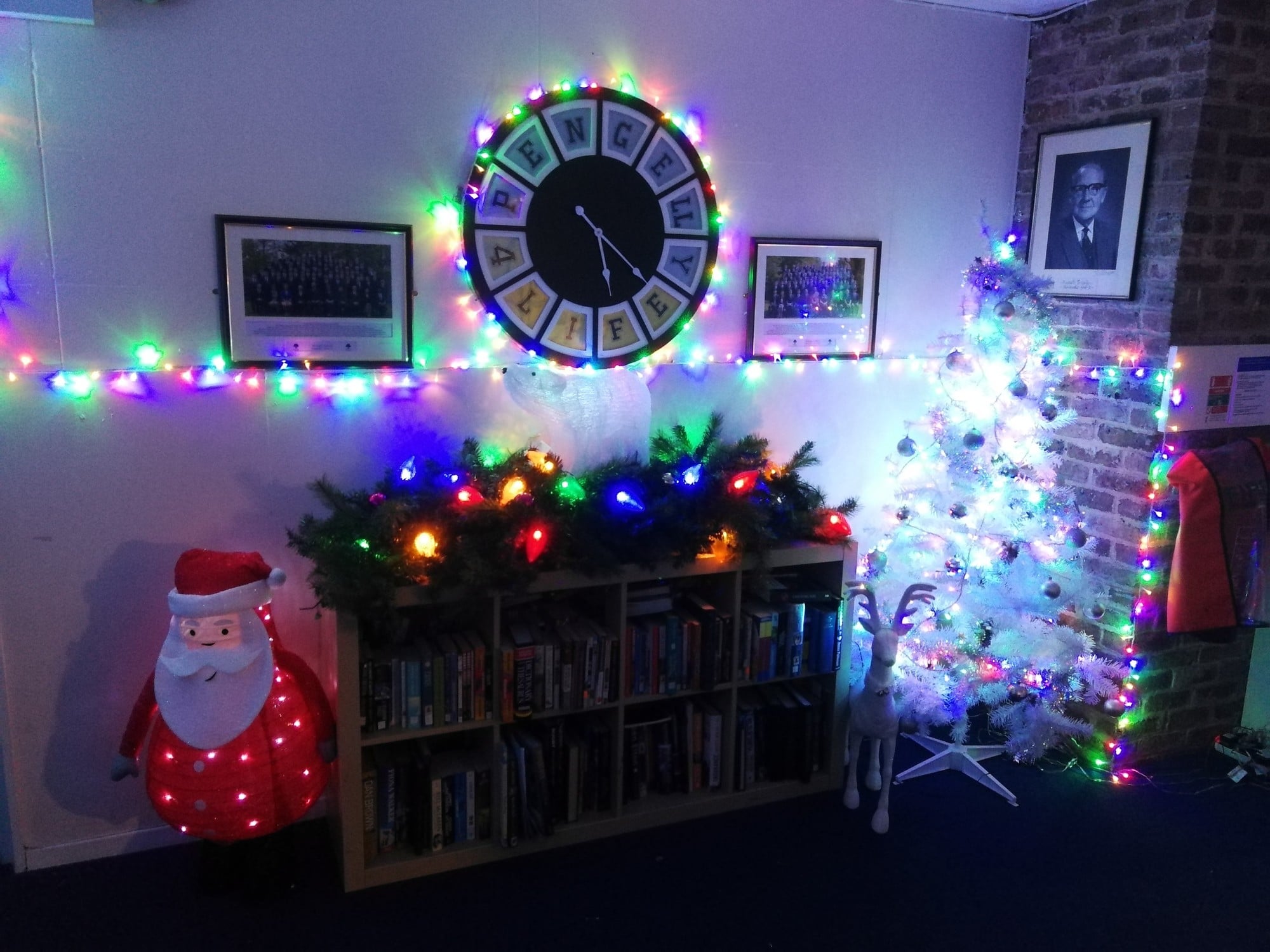 The bar has been set high again for next year and we hope you like the decorations as much as the Pengelly boys do. It should also help to put the boarders in the mood for their Christmas outing this weekend to see School Of Rock in London.