We have a talented bunch of Art scholars here at Bethany. Each week the Art department want to showcase each of them and the fantastic work that they produce. We feel talent like theirs needs to be shared.
Year 10 Art pupils have only just embarked on their GCSE journey and already they are taking it all in their stride and producing some exquisite work. Our theme is the coast and everything that it relates to, be it marine life, boats, coastal seaside towns, the landscape the lot! We have started off by looking at the fundamentals of drawing, taking it back to basics with pencil and pen, looking closely at mark making, composition and tonal work. Using the tattoo artist Léon Nahon as inspiration, the Year 10s have been doing transcriptions of his illustrations. The pupil's outcomes have already set the bar high for the year ahead. The Year 10 pupils have really observed the marks that have been made by the artist, and the style in which he depicts his coastal theme and have created some beautiful drawings of their own.
Next, we will be starting to make it more personal by having the pupils select their own fish to draw, and using the skills that they have learnt with the first drawing when they approach their next piece. Art is all about practice, making mistakes, learning from them, improving your skills and finding your own style. The Year 10s have already got off to a flying start with their work and I very much look forward to what they produce next.
Nicola Brown, Head of Textiles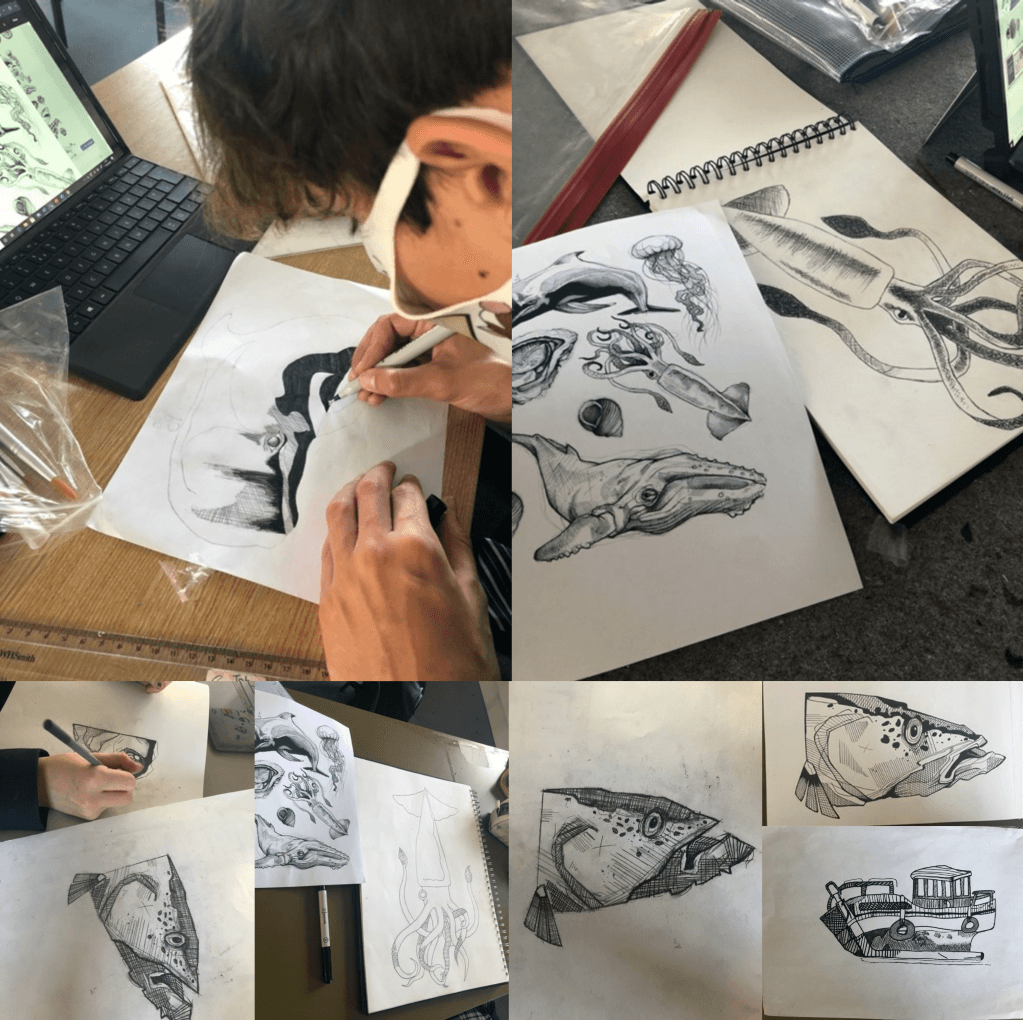 ​